The Smithy Clay Studio offers a wide variety of Classes and Workshops year round, taught by experienced and friendly instructors.  Whether you are a beginner or a pro, you are guaranteed to find a class to meet your creative needs and skill level.  There are plenty of class options for both adults and children, so bring the whole family!

*All Classes, Workshops & Open Studio must be pre-registered!
Call (607) 547-8671 or email us at gallery@smithyarts.org

Summer Kids Clay Classes!
Tuesdays & Thursdays  |  9am - 12pm  |  July 24th - August 16th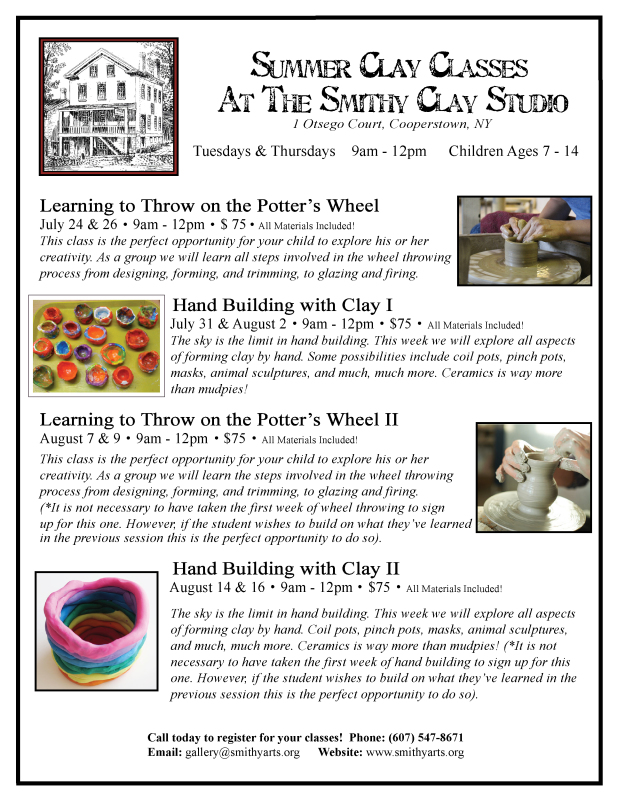 Interested in Full Days?

The Smithy Clay Classes pair nicely with the afternoon Kids Art Classes being offered at the Cooperstown Art Association on the same days!
You can find the CAA Kids Class Schedule
HERE!
Details about Upcoming Summer Classes, Workshops and Open Studio 
Coming Soon!